AFCA Magazine
AFCA Insider Email Newsletter
AFCAInsider.com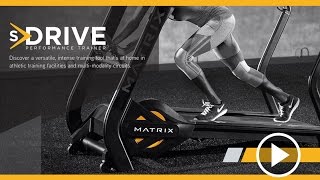 Video: The S-Drive Performance Trainer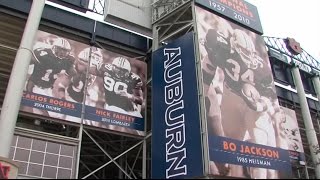 Video: Proper Fitting with Schutt Helmets
CSCCa Guide & Directory
CSCCa Monthly
Social Media
AFCA Magazine

AFCA Magazine is a periodical magazine produced every two months for the American Football Coaches Association (AFCA). Each issue mails to over 16,000 coaches nationwide. Coaching icons like Tom Coughlin, Nick Saban, Dabo Swinney and Urban Meyer have all graced its cover! This Is AFCA focuses on the editorial content most important to high school, college and professional football coaches.

AFCA Insider Email Newsletter

AFCA Insider is the Official Email Newsletter of the American Football Coaches Association (AFCA). The latest in football coaching, program-building and leadership information is delivered to the inboxes of over 16,000 football coaches and administrators every week. Combining leading information with video, reader interactivity and must-read AFCA updates with responsive design creates a wholly engaging experience for readers and marketers alike.

AFCAInsider.com

This website is the hub of the AFCA Insider digital platform. When readers want to read a full story from the email newsletter, they are directed to AFCAInsider.com. The website is designed and built with the latest responsive design to display perfectly on any device.

Video: The S-Drive Performance Trainer

This video showcases the S-Drive Performance Trainer from Matrix Fitness. Videos like this are great for giving potential customers a better look at products that interest them. Our video production process centers on a more personal storytelling approach that makes showcases like this one resonate with viewers.

Video: Proper Fitting with Schutt Helmets

The staff at Auburn University explains the finer points of properly fitting a student-athlete's football helmet in this video. Short educational videos such as this not only demonstrate important information to viewers, but also highlight the use of the right products. We pride ourselves in capturing all of the details needed to provide the necessary education, while at the same time paying special attention to the details that make our customers stand out.

CSCCa Guide & Directory

Publishing every May, the CSCCa National Conference Guide & Member Directory features exclusive editorial content to instruct and inform the membership. In it, you'll find complete information about the CSCCa National Conference, a directory of members and conference attendees, feature stories that educate coaches on the latest strategies and techniques, and products for maximizing athletic performance.

CSCCa Monthly

The Collegiate Strength and Conditioning Coaches Association (CSCCa) is the premier organization of strength and conditioning coaches at the college/university and professional levels. The website, CSCCaMonthly.com, is the cornerstone of the CSCCa Monthly digital platform. Built using the latest responsive design, our editorial content provides an interactive platform for coaches to share ideas and learn about products and services which interest them. CSCCa Monthly is also The Official Email Newsletter of the CSCCa, and is delivered directly to the email inboxes of every member of the CSCCa every month.

Social Media

We manage several different social media accounts for our customers and tailor our approach to meet their specific needs. We understand the importance of remaining engaged on a daily basis, and we take pride in making sure we have the attention of the exact audience our customers need in order to make the biggest impact possible. Currently, Three Cycle Media manages more than 40,000 fans and followers across multiple market segments.